Cambridge's Inclusionary Zoning Ordinance famously requires 20% subsidized housing in developments of ten or more units, but it does not apply to infill development of less than 10 units. As currently written, the new Missing Middle Zoning Petition takes advantage of this to incentivize small infill development without offering a mechanism for creating any subsidized housing. This proposal would also erode the advantage the Affordable Housing Overlay was designed to confer to nonprofit housing developers in our city. If the petition is successful it will generate 100% market rate (luxury priced) infill development while rendering the AHO less effective and accelerating condo conversion. This is an unacceptable classist and racist outcome.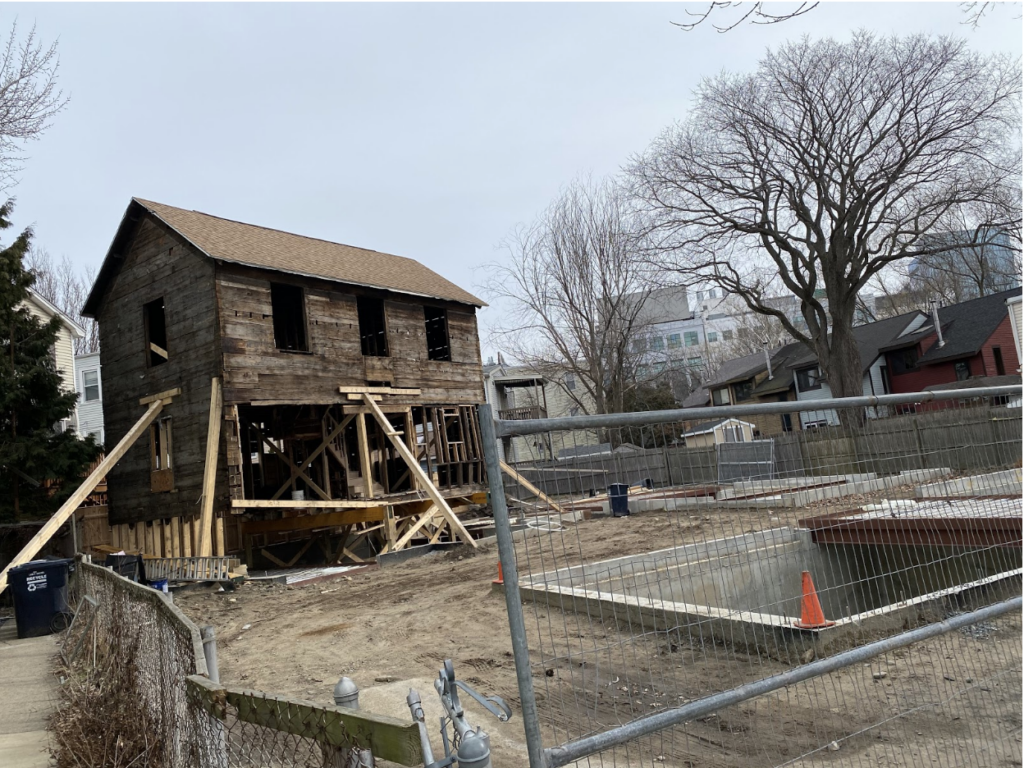 The goal of ending single family zoning is laudable and something I support, and I have long been a proponent of eliminating parking minimums, but this petition takes a hammer to the zoning code with sweeping disregard for the most vulnerable neighborhoods in our city. Zoning has long been a tool of oppression and racism, but it is misguided to think that we can undo those long entrenched patterns by deregulating the zoning code for market rate housing only. Right now in neighborhoods like the Port and Wellington Harrington, we are seeing a few developers convert large amounts of rental housing into expensive condos. This proposal would accelerate that pattern, which would be devastating for our city. As Black Response Cambridge pointed out in a recent op ed,"history doesn't repeat, but it rhymes". In her most recent oped, movement leader Stephanie Guirand makes it abundantly clear that low-income and Black and Brown people are being left behind permanently by this zoning petition. I still have not seen any substantive proposals for how to address the legitimate racial and economic justice concerns that have been raised, even after several community leaders have spoken out in opposition.
Upzoning an already dense, expensive housing market full of vulnerable renters is a dangerous game, especially without any legitimate tenant protections or stronger condo conversion restrictions. Without an inclusionary component the proposal will only drive up land values and housing costs in this already overheated market, and that is unacceptable because it will cause harm. By adding an inclusionary requirement for smaller developments as part of this upzoning, we could mitigate some of this harm, while creating more affordable homeownership opportunities for longtime residents of historically oppressed and neglected neighborhoods in our city. This is one way to begin to actually counter the historical injustice of redlining.
Here is my proposed amendment:
On any lot, a certain minimum number of new Dwelling Units built shall be owner-occupied Affordable Dwelling Units (Affordable Home Ownership Units), subject to all applicable affordable housing laws and regulations, including and not limited to the applicable provisions of Section 11.203 of the Cambridge Zoning Ordinance (Inclusionary Housing).
The number of Affordable Home Ownership Units that are required to be produced are as follows:
| | |
| --- | --- |
| Total Newly Constructed Dwelling Units | Affordable Home Ownership Units |
| 1 | 1 |
| 2 | 1 |
| 3 | 1 |
| 4 | 1 |
| 5 | 2 |
| 6 | 2 |
| 7 | 2 |
| 8 | 3 |
| 9 | 3 |
| 10 or more | As determined by Section 11.200 of the Cambridge Zoning Ordinance (INCENTIVE ZONING AND INCLUSIONARY HOUSING) |